Congratulations to the 2013 Corporate Humor Award Winners! Be sure to check out each award category to learn why each organization and individual was selected.
Note: The winner is shown (with other finalists) in bold.
Organization Corporate Humor Awards
Humorous Beginnings Award (Best Onboarding Program)
Finalists: Intel, Ritz-Carlton, Zappos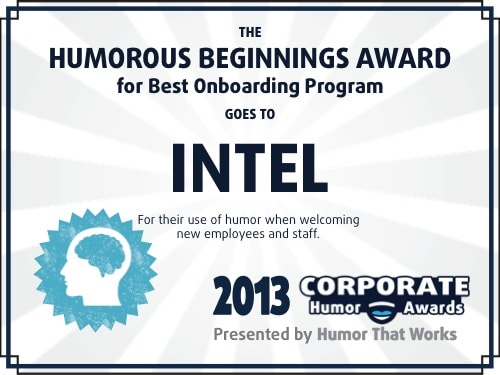 Learned Me Good Award (Best Training Event)
Finalists: Con-way Freight, EMC Corporation, Miami Children's Hospital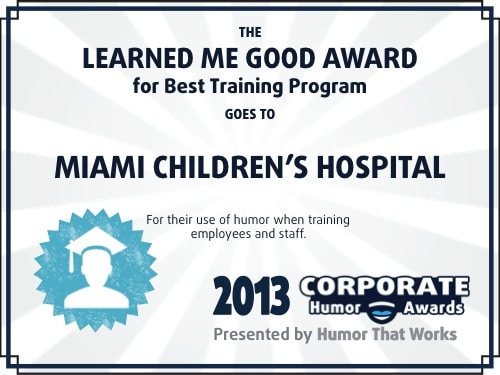 A Site to See Award (Best Website)
Finalists: Google, Last.fm, Mailchimp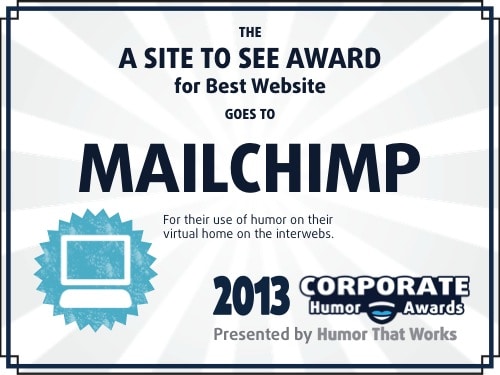 Money Isn't Everything Award  (Best Perk)
Finalists: Johnson & Johnson, PhotoBiz, Weebly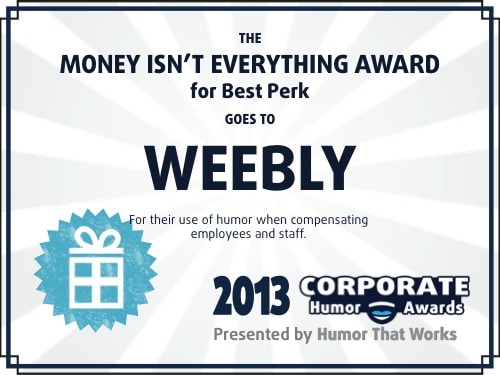 Better Recognize Award (Best Recognition Program)
Finalists: FedEx, Hewlett-Packard, Procter & Gamble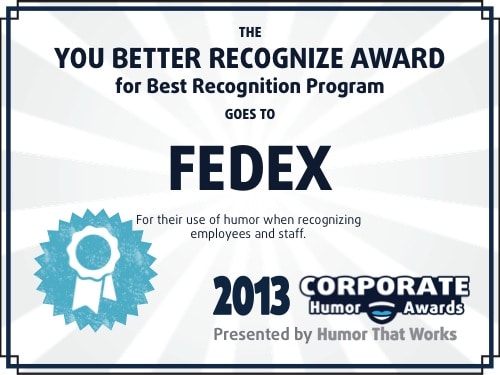 The Most Humorous Company Award (Best Corporate Culture)
Finalists: Gardens Tulsa, Google, PhotoBiz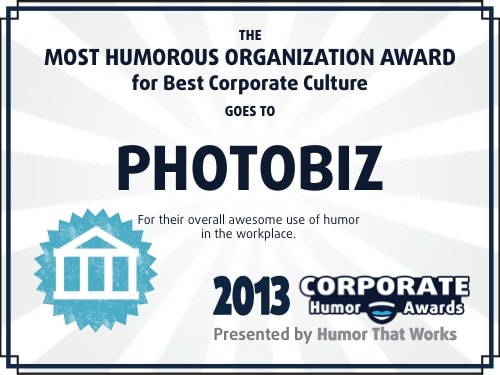 Individual Corporate Humor Awards
Always Mark as Read Award (Best Email)
Finalists: Louis CK, Wendii Lord, Alan Weiss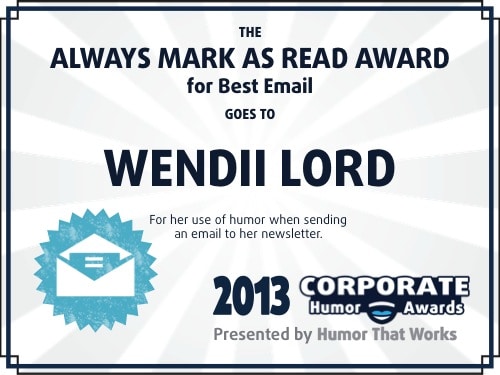 Let the Man/Woman Speak Award (Best Presentation)
Finalists: Amy Cuddy, Etienne Garbugli, Lisa Warsinke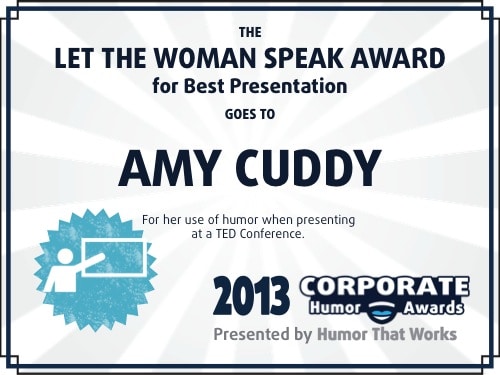 Hollywood Bound Award (Best Video)
Finalists: Matt Aselton, Gorilla Glue Employees, Kramer Enterprises Staff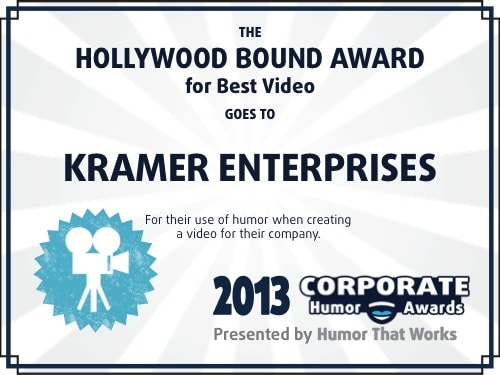 Gather Around and Listen Award (Best Story)
Finalists: Sarah Peickert, Daniel Stover, Adam Wade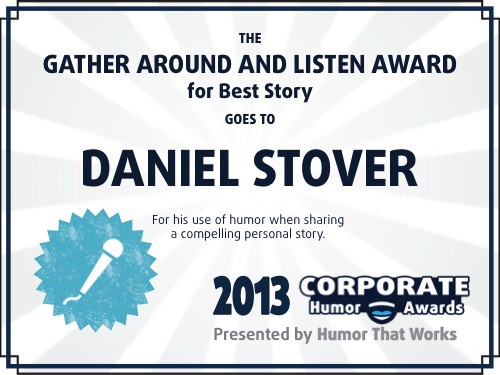 And We're Still Friends Award (Best Prank)
Finalists: Improv Everywhere Team, LG IPS Monitor Team, Lisa Warsinke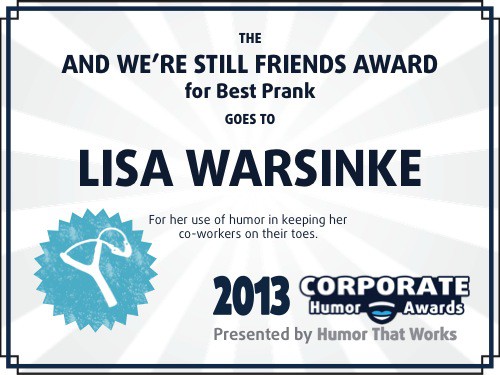 The Most Humorous Individual Award (Best Humorist)
Finalists: Dick Chudnow, Carol Spurgeon, Lisa Warsinke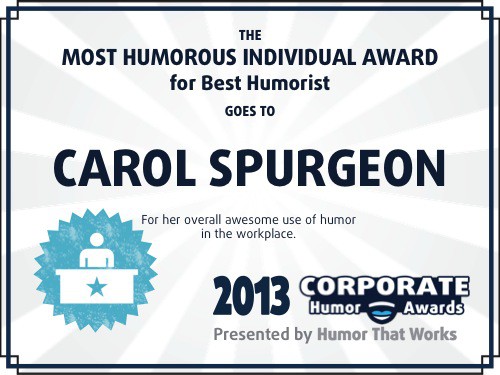 Custom Organization Awards
These awards were created, with winners selected by, the nominators.
Winner: PhotoBiz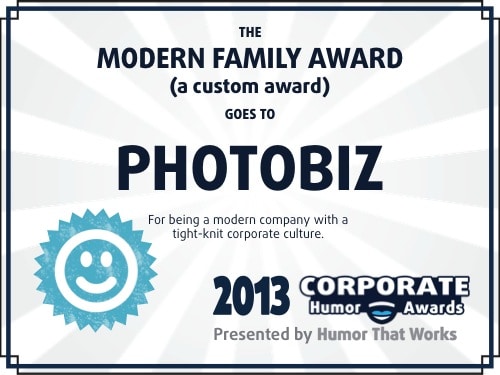 The Laughing at Ourselves Award
Winner: DC Comedy Writing Group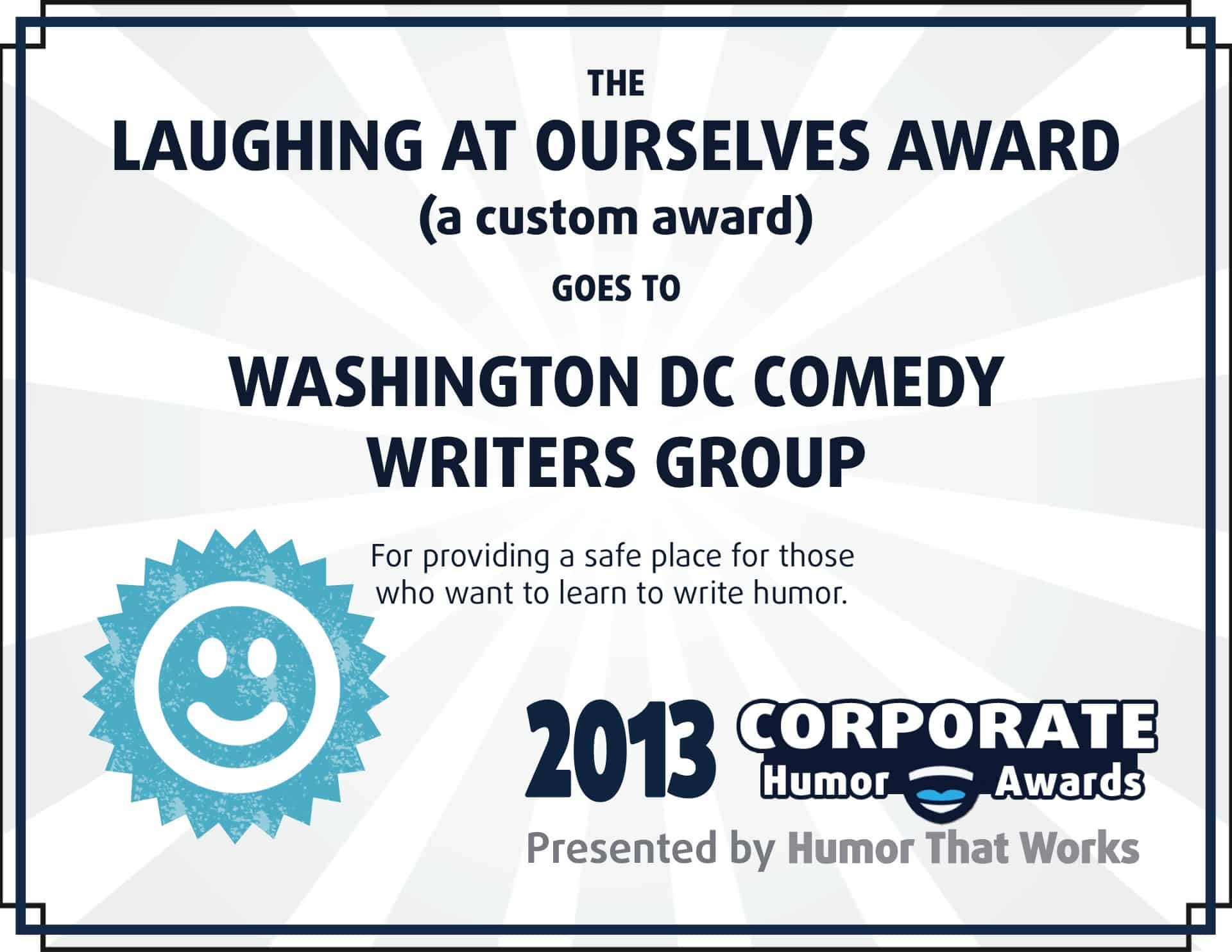 The International Humor Achievement Award

Winner: The Humor Project, Inc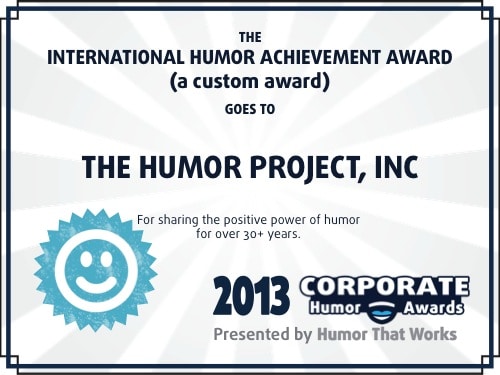 Custom Individual Awards
These awards were created, with winners selected by, the nominators.
The Comedy = Truth + Pain Award
Winner: Wayne Manigo & Mandy Dalton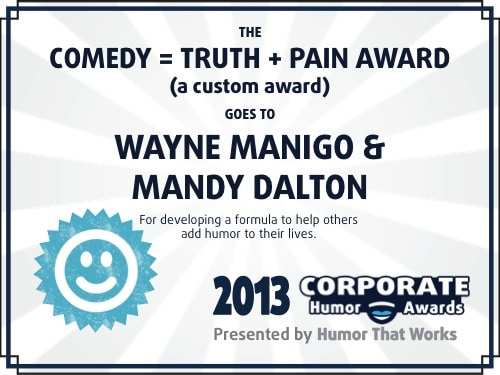 The Fake Job Title / Straight Face Award
Winner: Beth Slazak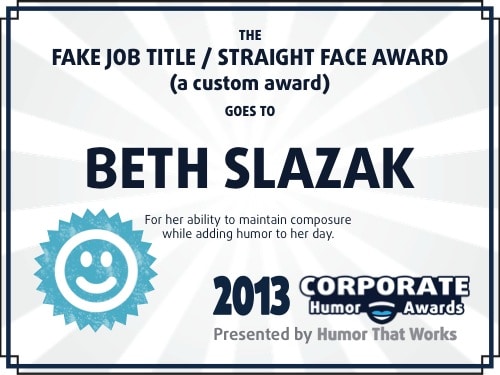 Winner: Joel Goodman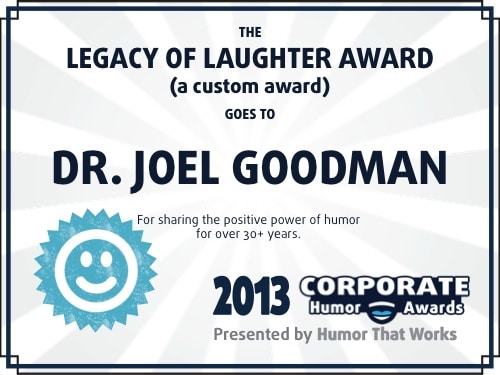 To see all of the winning entries, visit the 2013 winners posts. To see all of the finalists, visit the 2013 finalists posts.