Join our free community to step away from harmful news-cycles that hijack human attention and hold smarter, lighter conversations about creating an enjoyable work experience and an enjoyable life (if you're into that sort of thing).
We meet once a month and our next meeting is on June 15th.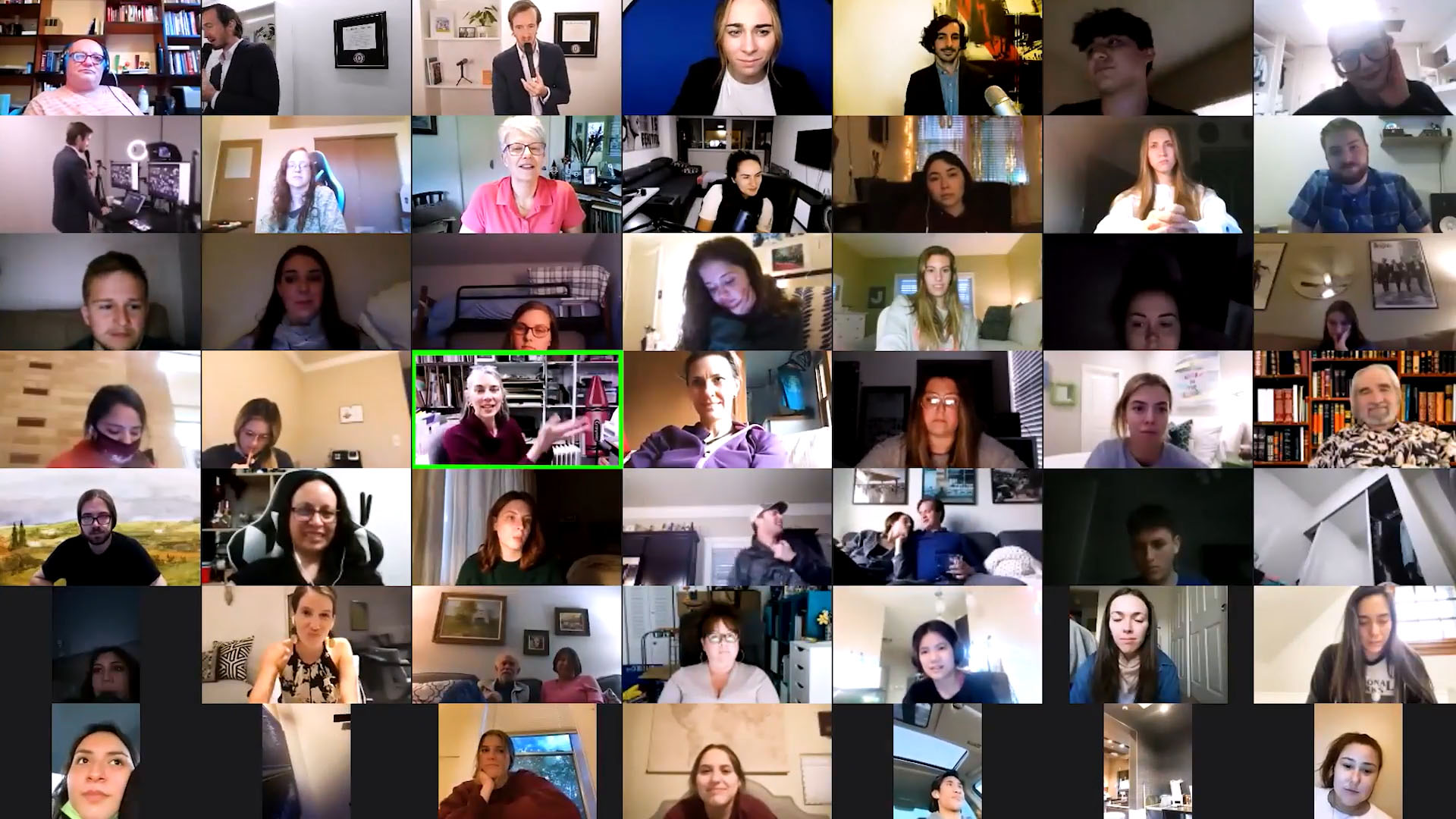 The community is more than monthly get-togethers. Once you create a free account and log into our community platform you'll be able to RSVP to future events, watch replays of past meetings, access resources and other perks exclusive to the community.









In our obsession to become as efficient as possible, we've run into a problem:  you can't be efficient with human beings.  Humans have "emotions" and "feelings;" they get "sick" and "tired;" and they have to do things like "eat" and "sleep." People aren't robots, even if we label ourselves as resources.
The current way of working isn't working.
The key to being effective not just today or tomorrow but also next week, next month, next year, next decade and (if you believe in reincarnation) next lifetime is to manage the trials and tribulations of work well. The key is humor.
If you want to increase team productivity, relieve stress, and be happier at work, you could hire a bunch of workplace consultants, invest in scream therapy, and put Pharrell Williams on repeat—or you could just read Humor That Works.
Drew Tarvin hits it out of the park with this creative, funny, and incredibly insightful book about intelligently using humor in every facet of your life.
- IAN ALTMAN
What you'll get out of "Humor That Works" are simple - and simple-to-implement ideas - that won't diminish the importance of the work you do. Just make it more enjoyable.
- MICHELLE SHANDLER