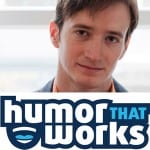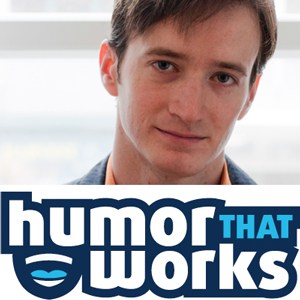 New York, NY — As I announced in last month's newsletter, Humor That Works is going full-time as of today! The official announcement is below:
After 2 years of working on Humor That Works as a part-time job, effective July 1st I will be fully dedicated to the business full-time! That's right, I'll be leaving my comfortable corporate position at Procter & Gamble to help individuals and organizations use humor to become more efficient and effective at work, at home and in life.
Note #1: Most announcements are announced via my newsletter; if you want to be the first to know what's going on (or win free stuff), be sure to sign-up.
What does this mean for Humor That Works?
Just a whole lot more awesome. I'll be dedicating more time to my company than ever before, which means more posts, more products, more ways to help you in the workplace, and of course more puns.
My first order of business is to finish some of the miscellaneous projects I never had a chance to get to while leading my duel-life as a corporate employee. After that it'll be about expanding into more areas of helping you in the ways you need it most–productivity systems, help finding jobs, having more fun, etc etc.
Note #2: A lot of that focus comes from what you've all said in the Humor That Works Survey. Haven't filled it out yet? Go ahead and add your ideas so I know how I can best serve you.
It also means more time for an expanded coaching program and of course more speaking and training. If you have a humor need, now is the time to ask for help! Check out our options for humor training or shoot me an email to discuss.
I'm excited for this new phase of Humor That Works and hope you are too. Here's to more humor in the workplace!