Want to host your own version of the Corporate Humor Awards? Check out this free download from Humor That Works: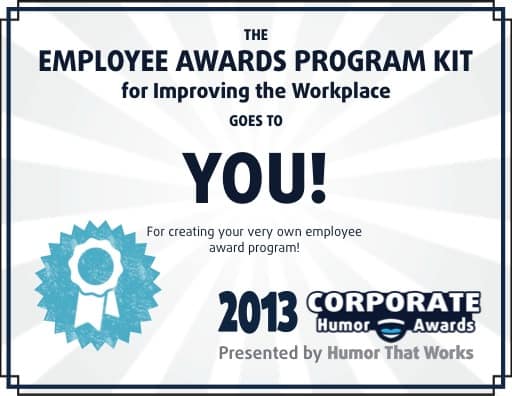 The Employee Awards Program Kit gives you everything you need to launch your own Employee Awards Program (such as your own humor awards!).
The kit includes:
Employee Awards TOC
Employee Awards Guidebook
Example Project Schedule
Example Award Categories
Example Nomination Form
Example Awards Program Emails
Digital Certificate Example / Template
Download the kit for free >> Employee Awards Program Kit
If you have any questions about how to set up your employee awards event, or want to bring an experienced MC to host your event, email me at [email protected] or call 646-543-7398.