EDITOR'S NOTE: This is a guest post from Siyan Li. In it, you'll learn a simple approach to using sarcasm in conversation, along with examples of seeing it in action.
When I was in middle school, my best friend was a funny girl. As a result, she was really popular and everyone wanted to be her friend.
It hasn't changed much today. If you ask anyone what they're looking for in a partner, the majority would say kind, accomplished in their own way, and funny.
That's the power of humor. Some people were born funny. Good luck to those $%&$%!… I mean lucky people. But what about the rest of us?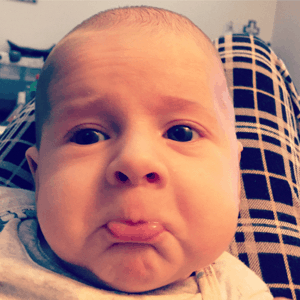 Luckily, you can learn how to be funny. One of the most popular forms of humor is sarcasm. According to Wikipedia, sarcasm is "a sharp, bitter, or cutting expression or remark." That sounds really cool but how do you actually come up with a playful sarcastic remark in daily conversations?
One way to learn any type of humor is to look at those people who use it well. So for sarcasm, let's look to one of the best : Jennifer Lawrence. Having completed a quick analysis — no, okay, a detailed analysis of 50+ of her video clips in talk shows —I've discovered the #1 easiest way to be witty and sarcastic: Give the opposite answer to yes/no questions.
The best part? You don't have to be naturally funny to come up with any clever stuff — ANYONE can do it. In fact, I've found five foolproof lines to be funny fast that even accountants can use (just kidding, I know at least one funny accountant). Here's how to do it:
Give the opposite answer to yes/no questions.
Yes, it's that simple. if people are expecting you to say yes, you say no. If people are expecting you to say no, you say yes.
Example 1:
The clip was filmed just after Jennifer shot to fame with the Hunger Games. Don't forget — at the time she was only around 20 years old.
Given her newfound fame, the reasonable and EXPECTED answer to "Are you used to it (all the attention and publicity)?" is a big fat "No."
Jennifer Lawrence didn't give that expected answer. Although the truth is indeed that she was not used to it, she said "Totally", first — the opposite of No.
Jennifer pulled the same trick with Stephen Colbert. When Stephen asked whether it's difficult for Jennifer to be a talk show host for the first time, guess what she said?
Example 2:
"Pretty easy! Not that hard!"
Of course, this isn't true either. She said "I was kidding" immediately after and went on to explain why it wasn't easy at all. But she gave the opposite answer first.
Just to show you how much Jennifer loves this tactic and how simple but effective it is, one more example.
Example 3:
You get the idea now!
How to implement this tactic in your life, today:
A yes/no question is your cue.
Your first answer doesn't have to be your real answer, you just have to lay it out there right after the question. Then, give your real answer, which is what Jennifer did after pausing for raucous laughter.
The magic is that the moment you give the opposite answer, you have surprised the audience, so they laugh, then you can move on to your real story.
The best part? You don't have to be naturally funny to come up with any clever stuff to make people laugh. All you need to do is throw out a "Yes" or "No."
One word of caution: you should use this strategy for questions that have a strong expected answer. Otherwise, neither 'yes' or 'no' is gonna be funny for a question like "Is the weather good?"
But let me make it even easier for you. Next time someone asks you a similar question to Example 3: Hey are you enjoying it? Be it a holiday, a party, a promotion, or anything people expect you to say "yes it was a blast" to, give the opposite answer. And pause for their face to freeze! Then, move onto your real story. Trust me, you're gonna enjoy this. 😛
Now you know the secret of being funny immediately, let's crack some people up, shall we? Remember, anyone can be funny, including you! If you want a little extra help with being a little extra charming, grab 5 Insanely Easy Lines to make you funny & witty immediately.
Siyan Li is a humor enthusiast and blogger. You can read more of her work on Medium.