Thinking about trying one of our services? Check out these testimonials from people just like you (well, maybe not just like you, you are pretty awesomely unique, but they're close).
Humor That Works Testimonials

No MBA class ever taught me how to bring humor into the workplace. The creative and actionable methods Andrew has bottled up and served to his audiences is a must-have for any aspiring leader in business today.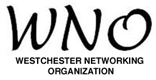 Andrew was a dynamic speaker and was very much in control of his topic. He kept us engaged, involved, and interested. Excellent and useful material. Top rated session.

The training was awesome and just what our team needed. It is very clear to me how what we've learned can be applied deeply throughout the work that we do and in our day-to-day interactions.
Ready to join my growing list of satisfied clients?
"… a great speaker who knows how to keep the attention of the audience."
"Very inspiring and worthwhile presentation."
"Andrew was OUTSTANDING! I would use him again without question."
"Fun and fresh. He definitely knows what he's doing."
"Sets a new bar on the fun factor."
"One of the best training leaders I've heard in a long time."
"A true, professional teacher."
"He is pretty freaking awesome."
"He definitely 'gets it.' Great talk!"
"Andrew was by far the best. He made it worth coming to the event."
"One of the best public speakers I've ever listened to."
Funny, witty, highly intelligent (and handsome!) son!
Humor That Works References
Below are a few letters of recommendations for services provided by Humor That Works.
"By far, the best guest speaker I have seen at P&G. His message and delivery went above and beyond expectations, and the feedback shared by our New Hires is reflective of the impact he made. If you haven't already considered "Humor that Works" for your next event – you're missing out." [Read More] —Ashley Maher, New Hire Event Organizer, Procter & Gamble
"Working with Andrew has been a pleasure for me as he always listens to the needs of his customers and delivers with a high degree of professionalism. I look forward to working with him even more in the future." [Read More] —Hilmar Hamann, PhD, Food & Drug Administration
"I definitely recommend Andrew as a facilitator and instructor. If he can help a lawyer like me find the value of improvisation, he can help anyone." [Read More] —Michael Warner, Esquire
Want to bring these rave reviews to your event?