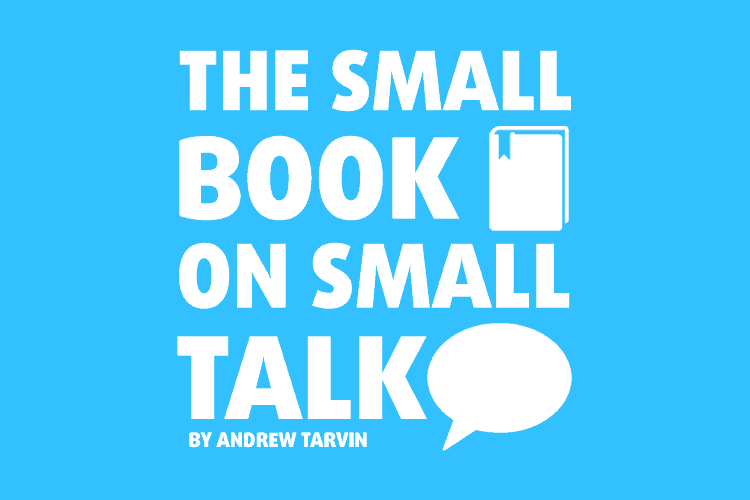 I'm putting the finishing touches on The Small Book on Small Talk ebook that will teach you everything you need to know about conversing with other people. Interested? Sign up below.
In this 30-page streamlined ebook you'll learn:
Why Small Talk Matters.
The Only 2 Things You Need to Know to Small Talk.
Why Small Talk is Simple, But Not Easy.
50 Questions to Stand Out from the Crowd.
1 Rule So You Never Run Out of Anything to Say.
10 Tips to Never Forget Someone's Name.
3 Ways to Avoid Anxiety Before Talking to Someone.
And more…
Want to get notified as soon as the book is available? Leave your name and email below you'll be the first to know when it's published.