If you haven't heard already, tomorrow is the 1 year anniversary of the launch of my book, Humor That Works: 501 Ways to Use Humor to Beat Stress, Increase Productivity, and Have Fun at Work.
In addition to posting some of my favorite edits from the book, I'm also giving a way a copy of the DVD Comedian to one lucky reader who sends me a picture of them reading the book.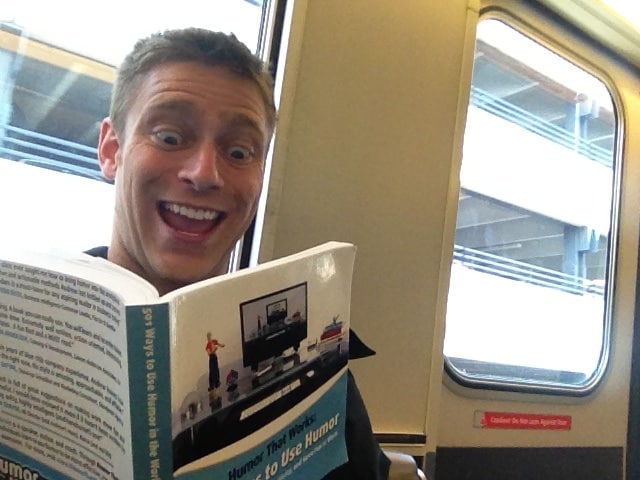 Why Comedian?
A lot of people are curious about what it's like to be a stand up comedian. This documentary follows Jerry Seinfeld as he builds an hour long set from scratch as he talks to some cool people along the way.
How to Enter
To enter, simply send me a picture of you reading my book by November 30! You can send it to me via email, post it on Facebook, tweet it at me, or send it via messenger pigeon.
One lucky reader will be selected from all who submit and will be announced in December. So go ahead and get reading, get picturing, and get sending!