By now you're probably familiar with why humor is so desperately needed and how humor can help you be more productive, less stressed, and happier.
But if you're like many of my clients, you know that you want to use humor, you just don't know how. That's why I've created an online humor course titled: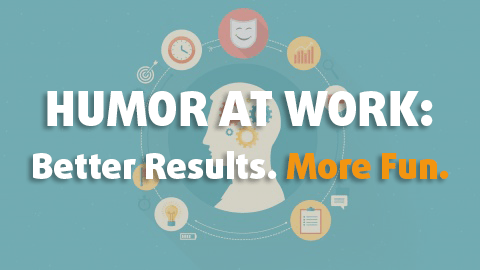 Here's what you'll learn:
How to use humor in different situations by using the not-patented-but-still-very-helpful Humor MAP.
The 4 Styles of Humor, which ones are appropriate for the workplace, and one rule to avoid saying anything inappropriate.
How to get started using humor today using 9 Humor Devices ​anyone can use, regardless of humor skill or experience.
3 Performances tips to help you confidently present humor.
And much much more.
Ready to learn how to use humor? Start learning how to use humor today.