Which do you think would make you happier, receiving a $5,000 pay raise or having a friend of a friend of a friend who is generally happy?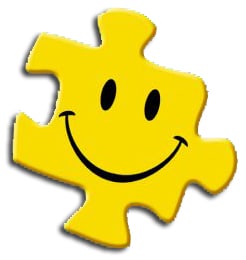 According to a recent survey conducted at Harvard Medical School, the friend of a friend of a friend (aka someone you've never met) being happy increases the chance of you being happier three times more than if you got the $5,000 raise.
The study found that if a friend of a friend of a friend is happy, you have a six percent chance of being happier (versus two percent caused by a $5,000 pay raise).   If it's a friend of a friend who's happy, the odds jump to 10 percent, and if it's a direct friend, 15 percent.
They also discovered that this works for sour moods as well, though not as strongly.  Each "unhappy connection" decreased the chance of a person being happy by seven percent.  That means if you have 14 friends, friends of friends, or friends of friends of friends who are unhappy, you are 98% more likely to be unhappy.
How does that affect you?  Well in addition to underscoring the importance of surrounding yourself with people who are generally happy, it also emphasizes the impact you have on other people.  When you're happy, you increase the liklihood of your friends being happy by 15 percent (and people you don't even know by six percent)!
So if not for yourself, than for the good of mankind (that might be a slight exaggeration), be happy.