these 40 interactive activities are a variation of
in-person applied improv exercises
10 ACTIVITIES
---
Having 24 or more people in a remote meeting doesn't mean you can't incorporate some interaction. By leveraging video, chat, or virtual whiteboards, you can still create interactive experiences.
15 ACTIVITIES
---
Having a smaller group (we'll say less than 24 because that's one full screen of shining, virtual faces in Zoom), makes interaction easier. The fact that everyone can see each other helps simplify things and the fewer the people, the more people can directly indirect with one another.
15 ACTIVITIES
---
By leveraging breakout rooms, you can turn any group into small "partner" groups of 2-4 people. You share the instructions with the entire group, send them to their breakout rooms, and then debrief once everyone comes back together again.
A list of 40 virtual activities improv'ed for virtual humor, coming from the world of applied improvisation that can all be done remotely, from the comfort of your own Zoom.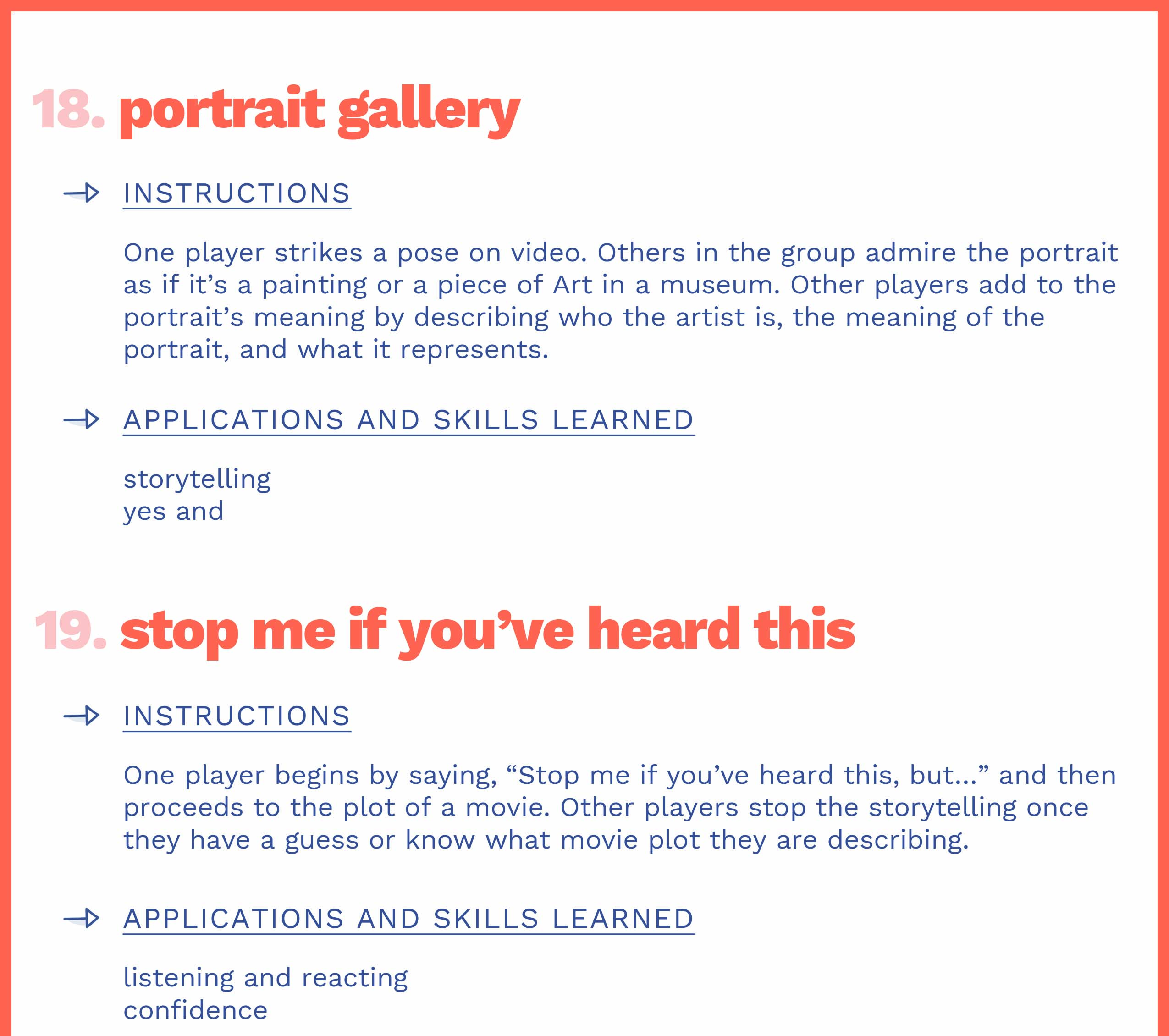 AVAILABLE FOR A LIMITED TIME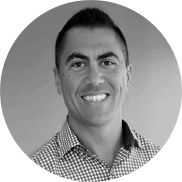 "No MBA class ever taught me how to bring humor into the workplace. The creative and actionable methods Andrew has bottled up are a must-have for any inspiring leader in business today."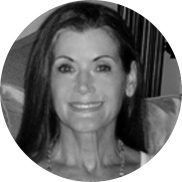 "Refreshing. A book you can really use. You will learn and be entertained at the same time. Extremely well written, action oriented, interesting, and hilarious. A fun find and a MUST read."
Lauren Anderson Associates, Inc.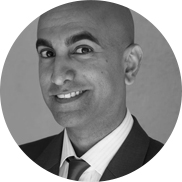 "Given his years of blue chip company experience, Andrew knows how to strike the right tone. His style is amusing, approachable, and affable."
Stand-up Comedian and Marketing Consultant, Standpoint Agency
BEFORE YOU PUT IN YOUR EMAIL ADDRESS
please answer this one question first...