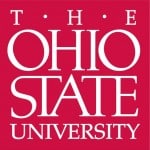 The June edition of The Ohio State University Alumni Magazine ran a feature on past Commencement Speeches from OSU graduations. All told, more than 400 commencement ceremonies have taken place at the university, starting back in 1878 when the first six people graduated from The Ohio State.
A number of notable people have given Commencement addresses at OSU, including nationally known athletes, actors, entertainers, astronauts, and sitting and past Presidents (including Barack Obama, George W Bush, Gerald Ford, William McKinley, and Bill Clinton).
The article shared highlights from 13 former speeches; here are my favorite excerpts:
William McPherson – March 15, 1935
William McPherson was dean of the Graduate School and gave his speech during the grip of the Great Depression.
"There are problems to be solved and difficult of solution many of them are. But after all, who wishes to live in a world where there are no problems to solve, where there is nothing to test our strength of mind or muscle, where the sun is always shining and the storm never beats around us?"
Walter Cronkite – June 7, 1968
Walter Cronkite was the "most trusted man in America" as a broadcast journalist. His speech came the day after Robert F Kennedy died and two months after Martin Luther King, Jr was assassinated.
"While the challenges of today seem frightening in their complexity, there is no reason for despair. The more and the greater the challenges, the greater the heroism of thought, deed, and courage to surmount them–and the more exciting the prospect of combat and the sweeter the taste of victory."
Bill Cosby – June 8, 2001
Bill Cosby, the comedic mastermind and creator of The Cosby Show, spoke of the future.
"I will not tell you you will be the future of America…. Some of you will just sort of stay within the wallpaper of this United States. Some of you will never vote, some of you will vote. Some of you won't care. Some of you will have opinions and do nothing about it…. Some of you will take a step, fall, get up, go again, fall, get up, and continue until you succeed. At what, I have no idea."
Looking for more commencement speeches? Check out 10 Best Commencement Addresses from Comedians from our sister site on office humor.