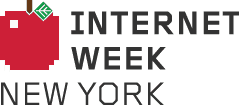 I attended Internet Week 2013 last week and learned quite a bit from the numerous speakers at the event. What surprised me the most was how humor can connect to so many of the ideas that were presented.
For those of you who don't know, Internet Week is a week-long festival that celebrates Internet business and culture and attracts more than 45,000 Internet professionals, working across all sectors, attending 250+ events produced by IWNY and 150+ citywide event partners. If you missed it, you can find the recorded video for many of the events at the Internet Week's Livestream Page.
What I Learned from Internet Week 2013
Here's a recap of what I learned from the 2013 version of Internet Week.
For more, check out more info on Internet Week or see Humor That Works' training for startups.