Leading On Your Feet: The Art and Science of Leadership Through Improvisation
We live in a Volatile, Uncertain, Complex, and Ambiguous world. Strategies change frequently, businesses rise and fall overnight, and the only constant is change. Today's leaders have to be adept at thinking on their feet, leveraging their team's strengths, and confidently leading through change.
This engaging and interactive program will teach you the principles of what it means to lead in today's VUCA world. Combining the latest in today's thought leadership with advanced techniques from improvisation, attendees not only learn what it means to lead on their feet, they develop the skills to do it.
Learning Objectives
Leadership as a Mindset
The Perils of Unleadership
Success in a VUCA World
Improv Principles for Embracing Change
The 5 Actions of an AGILE Leader
And More…
Program Options
45- to 60-minute Keynote
90-minute Keynote + Q&A
Half Day Workshop
Full Day Workshop
6-week Course
12-week Course
1-on-1 Coaching
Want to build leaders at your organization?
What Clients are Saying about the Program

Andrew's session was phenomenal. He was serious in the message he was delivering but humorous and funny at the same time. It was the highest rated session of the day.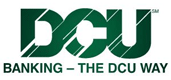 The efficiency and professionalism exceeded my expectations for what could be accomplished in such limited time. I would recommend Andrew to any group in the organization.

I literally felt like I was learning something new with everything Andrew said. He made everything easy to understand.
Join other great organizations who have experienced the program, including:
Ready to work together to help build your organization?