Humor That Works: How to Be More Productive, Less Stressed, and Happier at Work
The current way of working isn't working. More than ever, employees are stressed out, disengaged, and unsatisfied with their jobs. But it doesn't have to be this way.
Humor can help you be more productive, less stressed, and happier at work. It's been proven to improve communication, build relationships, enhance problem solving, reduce stress, and strengthen leadership. Stop hating work and start having fun.
Learning Objectives
The Definition of Humor
The $500 Billion Problem with Work
Why Humor Matters
The Humor MAP
6 Reasons to Use Humor Now
How to Keep Humor Appropriate
And More…
Program Options
10-minute TED-style Talk
45- to 60-minute Keynote
90-minute Keynote + Q&A
Half Day Workshop
Full Day Workshop
6-week Course
12-week Course
Want to bring humor to your organizations?
What Clients are Saying about the Program

It was highly appreciated by our team (and our management). It will leave a long lasting impression.

I like speakers who put their money where their mouth is – Andrew was actually accomplishing the same things he was discussing.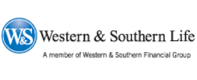 Andrew was open, flexible, patient, and totally professional. He delivered exactly the right message in exactly the right way.
Join other great organizations who have experienced the program, including:
Ready to work together to help build your organization?