The Confident Communicator: How to Communicate Any Message to Anyone
The average person spends 80% of their time in some form of communication: emails, meetings, presentations, small talk, phone calls, text messages, snapchats, knowing looks, and more. But just because we communicate frequently it doesn't mean we do it well.
Effective communication begins with understanding why we are communicating and understanding all of the messages we are sending.
Learning Objectives
The Definition of Communication
The 3 Reasons We Communicate
Understanding Non-verbal Communication
2 Strategies for Talking with Anyone
How to Grab People's Attention
20+ Tips for Emails and Presentations
And More…
Program Options
10-minute TED-style Talk
45- to 60-minute Keynote
90-minute Keynote + Q&A
Half Day Workshop
Full Day Workshop
1-on-1 Coaching
Webinar
Want your team to learn how to effectively communicate?
What Clients are Saying about the Program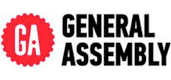 Andrew facilitated awesome training sessions on communication for our Apprentice Program and things went great. We're big fans of his work.

Andrew has an amazing program which he makes even more outstanding through customization.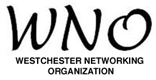 Andrew was a dynamic speaker and was very much in control of his topic. He kept us engaged, involved, and interested. Excellent and useful material.
Join other great organizations who have experienced the program, including:
Ready to work together to help build your organization?