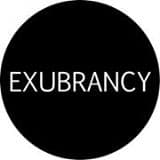 I met Liz from Exubrancy at an event where I was sharing the value of humor to build communities. Once she told me about her company, I immediately knew I wanted to learn more.
Here's a look at what Exubrancy does and the humor they embrace.
What is Exubrancy's mission?
Our mission is to empower companies to foster great culture with ease.
We believe that people engage people — not online programs! Thus, Exubrancy programs, events and experiences bring your team together, easily and affordably.
Why did you pick team-building, wellness, and perks as your focus areas?
We believe in a holistic approach to employee happiness. Team-building, wellness and perks each achieve of our goal of bringing your team together and improve quality-of-life, but do so in slightly different ways.
Team-building workshops and excursions like an improv workshop or haunted house visit ensure that employees share (non-worky) experiences and gain a deeper understanding of the individuals with whom they work.
Wellness offerings affect overall population health, and thus help increase productivity while reducing absenteeism.
Office perks like our gourmet coffee program or monthly chair massages elevate every day and demonstrate to employees that their employer takes a sincere interest in their happiness.
That said, there's of course a lot of overlap between the three categories (which is why we tailor every program we provide to the our clients' needs!).
For example, after a detailed discussion of a top client's goals, culture and budget, we together decided a weekly on-site Pilates class was a great corporate perk that's awesome for team-building and boosts employee wellness!
What are some of the more exciting offerings you have that companies can choose from?
A few specific activities are group mixology classes, on-site mindfulness sessions, a barber shop quartet to serenade the employee(s) of your choice, cold-brew coffee kegs…
For fall, we're offering on-site pumpkin carving contests (with pumpkin beer and fun prizes!), haunted house visits, cider donut and hot cider delivery, and a number of local volunteering opportunities.
While we offer clients the option of choosing cool programs themselves, we've really defined ourselves by tailoring long-term packaging to achieve cultural objections.
For instance, we're in discussions with a client growing very (too?) swiftly (from 2 to nearly 100 in ~2 years) to launch a comprehensive employee happiness strategy, incorporating a combination of niche on-site fitness classes, educational workshops, food programs, employee social events, and more to help bring together new and old faces.
Are there any studies you use to show credibility in why you do what you do?
YES!!!!!!
All of Exubrancy's offerings are designed to maximize employer ROI to achieve their objectives. There are volumes of detailed research that demonstrate the effectiveness of corporate perks, wellness programs, and team-building on engagement, productivity, retention, population health and more (typical ROIs range from 2x to 5x, dependent on program mixture).
Towers Watson has some particularly great studies on the effects of employee engagement. One study found that highly engaged workforces improved operating income by an average of 19.2% within a year's time.
Case studies of companies like Reload Media, which scientifically determined that each $1 they invested in employee perks provided an $11 ROI, are helpful as well.
What's one tip you think people can learn from Exubrancy?
There's so much you can do to improve culture at your organization, even on a limited budget. One of my favorite tips that won't cost you a dime: get people moving during he day by encouraging walking meetings!
They're a great way to sneak some exercise into your day while enhancing creativity and reducing stress. Map your route beforehand to minimize distractions. Too overbooked to leave the office? Try a standing meeting!
To learn more about Exubrancy, visit their site at exubrancy.com. To be considered for a humor spotlight post, contact spotlight@humorthatworks.com.