Humor That Works PM Training
Effective project management is critical to the success of any project. And when done correctly, it almost seems mundane, unnecessary, and something only the blandest of personalities could enjoy. As Peter Drucker said, "A well-managed factory is boring."
But just because strong project management is planned, structured, and "boring," it doesn't have to be a bore. Just because something is effective, doesn't mean it can't be fun.
My trainings balance the best of both worlds: they teach you the PM skills you need, delivered in a way that you'll actually want.
Project Manager Training
PM Basics: Project Management That Works
Learn the fundamental project management skills you need to be a project leader in a way that is fun, engaging, and (most importantly) effective.
Risk to Reward: How to Manage Risks to Reap Rewards
Don't just learn, but experience, core risk management principles in a way that won't risk you being bored to tears–through applied improvisation.
The Hardest Resource: Managing Humans by Building Relationships
Take your projects to the next level by understanding how to manage the hardest resource in project management: humans.
Humor That Works: A Project Manager's Guide to Using Humor
Find out how to a more effective project manager by using humor to improve communication, build relationships, solve problems, and increase engagement.
Agile Leadership: How to Lead Up, Across, and Down in a VUCA World
Learn what it takes to lead your team in a volatile, uncertain, complex, and ambiguous environment, regardless of role, experience, or circumstance.
Mastering Office Communication: Driving Results in the Workplace
Learn how to send emails that get responses, give presentations that influence leaders, make proposals that drive decisions, and lead meetings that get results.
All programs are customized to your organization, and when run through your local PMI organization, can count as PDU credits for PMPs.
My Experience
Ever since I can remember, I've thought like a project manager. As a child, my play dates ended with "So what are our next steps? GI Joes again tomorrow at 3pm ET?" But my experience extends beyond that of a kindergartener (for more detail, check out my resume):
I've led multi-million dollar projects with international resources spanning multiple years.
I've directed projects at companies ranging from Fortune 50 to small business to startup.
I've managed projects to reduce costs, increase sales, analyze trends, migrate businesses, integrate organizations, develop new products, recognize employees, and implement new systems.
I graduated Magna Cum Laude with a degree in Computer Science & Engineering.
In the 5th Grade, I wrote a project plan on how to load and unload the dishwasher more efficiently.
And I've done it all with a sense of humor. Why? Because it works. And now I teach other project managers how to be more effective, more productive, and more awesome using humor.
What Clients are Saying

Andrew's session was phenomenal. He was serious in the message he was delivering but humorous and funny at the same time. It was the highest rated session of the day.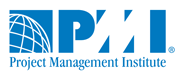 Just a quick note to say "Thank you" for your time and humor last night. I've been hearing all good things about it from everyone I've spoken with. You were very well received and I hope you enjoyed yourself as much as we all did.

Andrew did a terrific job, it was exactly what we were looking for. The Board was very happy and the audience enjoyed it.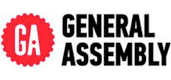 I thought the exercises were fun and interactive, and there were clear applications to real life situations. Overall, I was surprised at how much I enjoyed the program.
Join hundreds of organizations who have worked with me, including:
Client Resources
Speaking Kit
Speaker Introduction
What to Expect
Getting the Most from Your Speaker