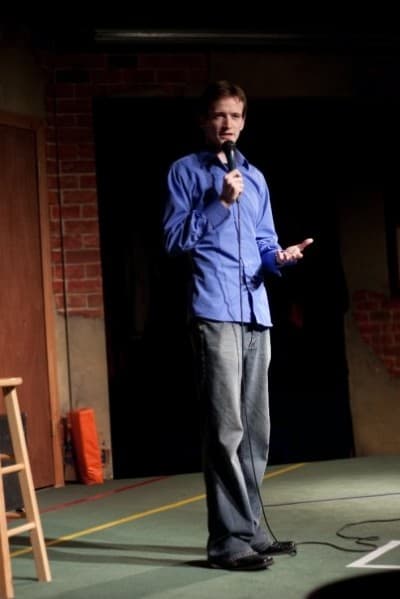 Tempe, AZ – I attended the National Sales Meeting for my organization at work and ended up performing stand-up comedy at the end of the event. All of the material was  created out of observations and stories from the week of activities, leading to 100% customized stand-up set for the event.
As I sat in the sessions and took part in the activities, I took note of any great stories, funny lines and positive observations. At the end, I provided a recap of the week's festivities in a positive, humorous stand-up set presented to the attendees.
While the jokes would never fly on a normal stage (they were all of the "had to be there" variety), they created quite the hubbub at the event. I've already been asked to return next year and have been recounted as one of the favorite activities of the whole session.
To bring customized stand-up comedy to your event, check out our training programs.