Cincinnati, OH – I attended a training last week and was surprised to find that one of the evening activities was to visit a comedy club for a social event. I was even more surprised to find out that the headlining comedian was none other than Rajiv Satyal, the Funny Indian and personal friend of mine.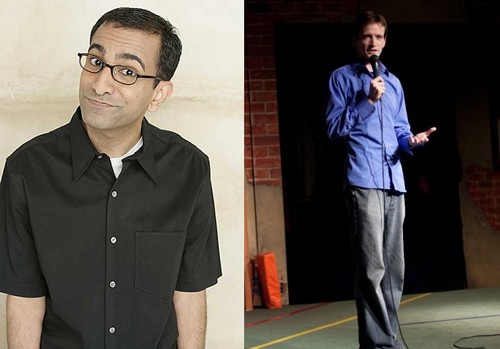 Rajiv had a great set for the intimate crowd, until he decided to bring me up on stage to perform some material. I couldn't resist the chanting of the crowd so I got on stage and performed a completely unprepared 3-minutes of old corporate material that went over surprisingly well considering I had no idea I was going to perform.
A big thanks to Rajiv for all of the laughs and for forcing me on stage. It was a great time. To learn more Rajiv and his corporate comedy ways, check out funnyindian.com. You can also check out our corporate humor offerings.