Columbus, OH – I once again returned to The Ohio State University, this time to give Relationship Training to the incoming Resident Advisors for the year. We talked about relationships in theory (presentation), in practice (through interactive exercises) and in application (through roleplay).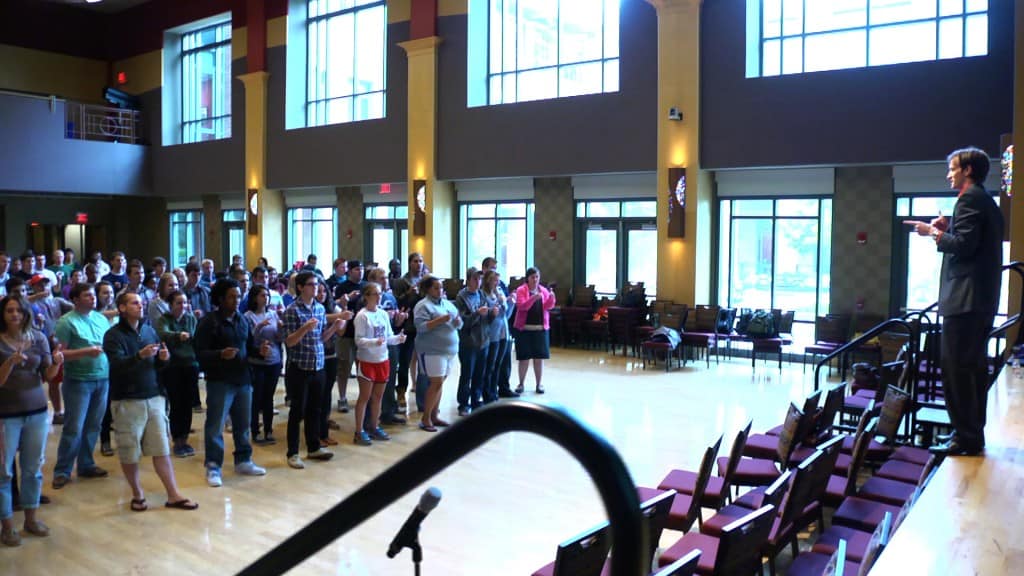 Overall, the event was a blast and the training was well-received. I hope to have a recap video of the event up soon (the video is now up: Resident Advisor Relationship Training).
Update: I received the feedback from the training and here are some things RAs had to say:
"Humor that works was absolutely fabulous! I really appreciated the approach the guys talked about."
"The dialogue / humor that works presentation was fun and gave me a lot of great ideas."
"The most helpful was the interaction we had with Drew and the humor talk."
To learn more, check out our college programs.