Cincinnati, OH – For the second time in three weeks, I returned to speak at Basco Shower Enclosures. This time it was to give productivity training at their annual sales meeting. The 60-minute talk covered the difference between efficiency and effectiveness and how to achieve both.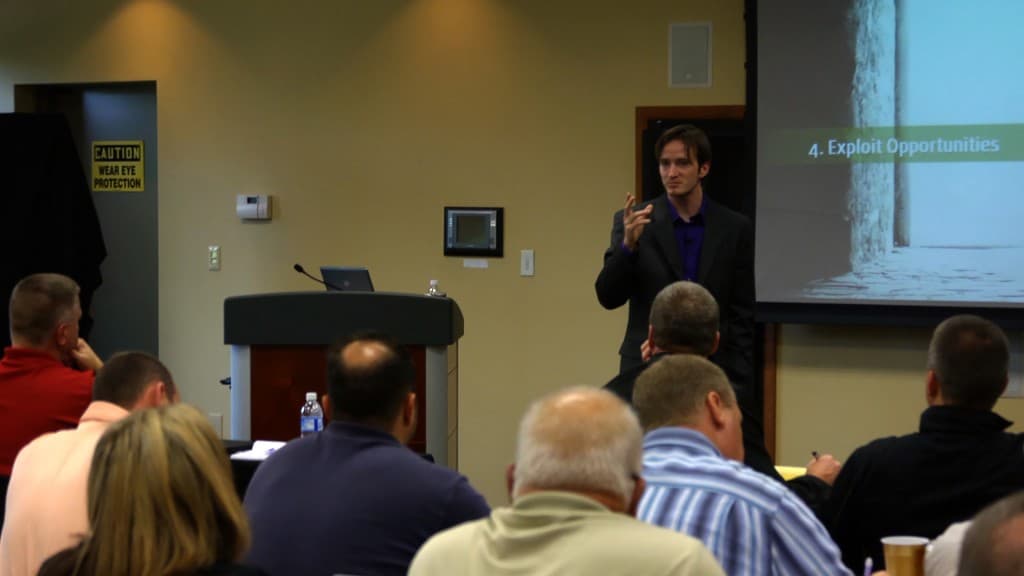 A big thanks to the great folks at Basco for having me back. It was a good group of sales people who will hopefully go out and sell more great Basco shower doors.
To learn about efficiency and effectiveness, check out our tips on productivity.