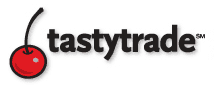 Chicago, IL — I got a chance to talk with Tom & Tony from tastytrade in an interview yesterday for their "Bootstrapping in America" segment. tastytrade is an online-based TV network that focuses on trading info, news and advice, but presents it in a fun, humorous way.
The segment Bootstrapping in America profiles entrepreneurs doing unique / interesting jobs, so we talked about the value of humor in the workplace and how it applies to all types of businesses.
You can check out the interview below. Big thanks to Tom & Tony for having me, and hello to the tastytrade listeners!