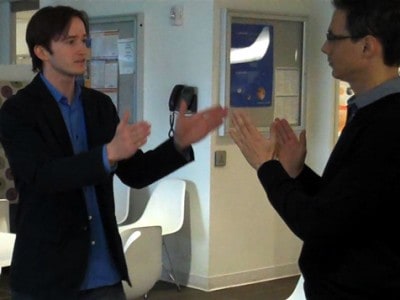 New York, NY – A Prestige company in New York wanted to do something special to kick-off monthly events for strategically disengaging, so they brought me in to lead the first one. We billed the event as me performing corporate stand-up comedy, but since we kicked it off on April 1st, we thought we'd switch things up.
Instead of them passively listening to me talk, we had them actively doing improv exercises that demonstrated that they themselves were funny and creative, and that they should sign-up to share their talent in future monthly meetings. The event was a lot of fun and reminded me that there are a lot of funny people in the corporate world, you just have to give them the outlet to express it.
To find out more about strategically disengaging, check out our corporate humor training programs.