Boston, MA – A friend and I had the opportunity to perform 2-person improv as part of a celebration event at an organizational off-site last night. In front of 150 employees at a Fortune 25 company, we did a variety improv games aimed to please and impress.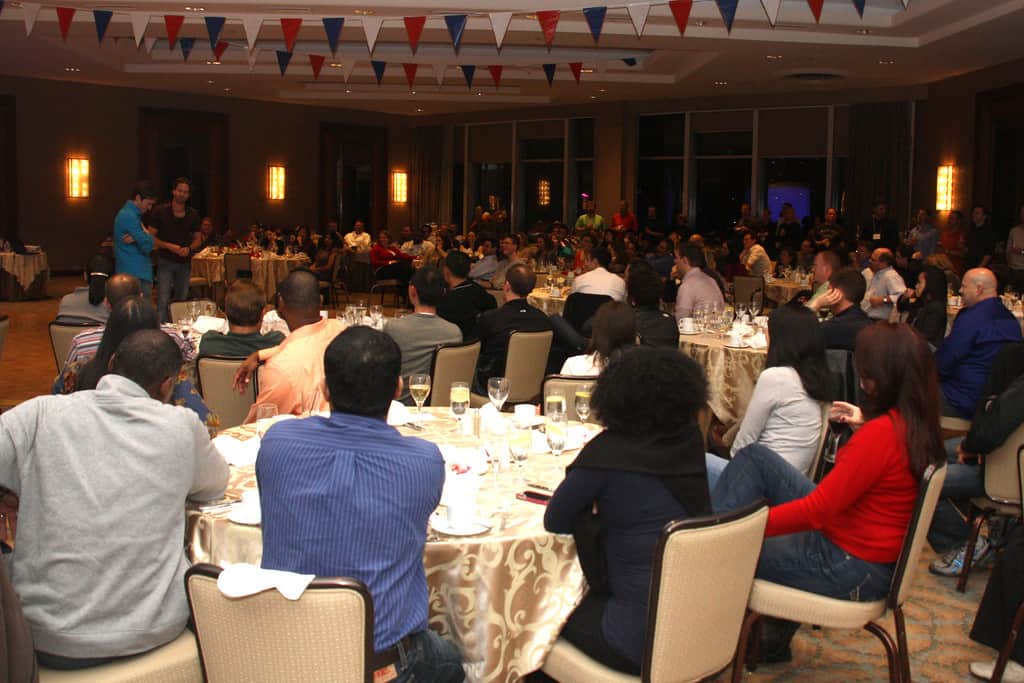 The entire evening was an incredible amount of fun and a big shout-out to the audience, who was great (perhaps even funnier than we were). We had great suggestions, great volunteers and lots of great laughter. We even beat out Game 6 of the World Series for their attention.
UPDATE: I got some feedback on the show and celebration as a whole:
"The celebration was TERRIFIC.  Loved having the comedy.  It is so good laugh and relax."
— Attendee
"I thought you would be good, but you blew me away. Fantastic job." – Fellow Speaker
"You are quite attractive on stage." – Event Planner, married woman
To find out more about our corporate entertainment options, check out our corporate humor programs.