Columbus, OH – Earlier this week I had the honor of going back to my alma mater, The Ohio State University, and spoke on my favorite subject–Humor in the Workplace. The training consisted of a 45-minute humor keynote and how I've applied that mentality to a relationship training program (which I'll be conducting at OSU in a few weeks).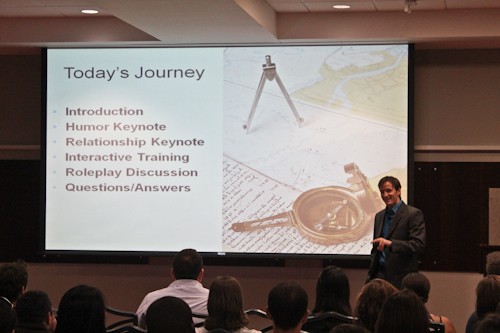 The event was for the Senior Staff of Residence Life–a group near and dear to my heart since I was a Resident Advisor / Resident Manager for three of my four years at the university. The event went very well, with a lot of positive feedback and definitely a ton of laughs.
To find out more, check out the details of our humor keynote.