Cincinnati, OH – In the first event of many this week, I spoke at Basco Shower Enclosures, a small-business in Ohio, on the topic of humor in the workplace. In the 60-minute keynote, we covered the value of humor in the workplace and how to get started.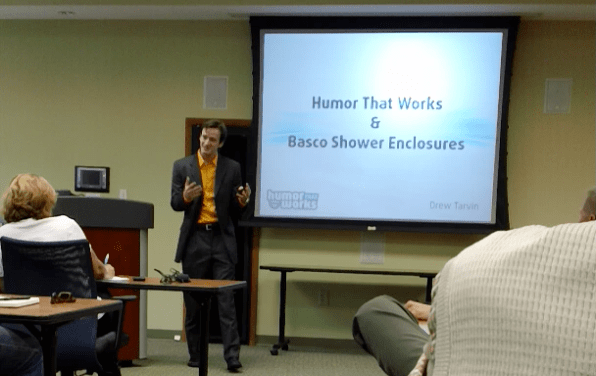 Apparently they really enjoyed the talk as they want me to come back in two weeks for their sales meeting. I, of course, am happy to return as it really is a great group of people to work with.
To find out what they learned, check out more information on our humor keynote.