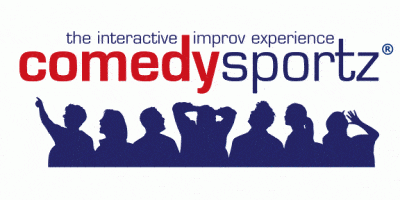 Philadelphia, PA – I spent the past week in Philadelphia, the "City of Brotherly Love" and this year's site for the annual ComedySportz (CSz) Tournament. The week long event consists of workshops, social events and of course a ton of improv action.
One of the best workshops I attended was New Thinking in Corporate Team-Building, put on by Patrick Short, manager of the Portland CSz and Executive Director of the World Comedy League. In addition to sharing tips on leading team-building events for large groups, he also talked about using improv for one-on-one coaching and specifically referenced information he learned from yours truly at the AIN Conference.
It was great to learn from Patrick but also to see was using something I taught at a previous event.
To find out more about the business applications of improv, check out my training programs page.