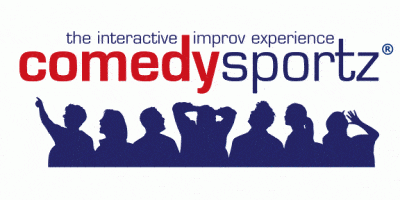 Milwaukee, WI – I spent the past week in Milwaukee, the "Good Land" and the founding city of ComedySportz (CSz). Every year, ComedySportz Worldwide hosts a tournament for all of the CSz teams (currently 22 worldwide). The week long event consists of workshops, social events and of course a ton of improv action.
While at the event, I had the chance to attend a workshop on the value of improv in business by Les McGehee, manager of CSz Austin, author of Plays Well with Others, and super-hilarious dude.
In addition to learning a number of great new tips, I also reaffirmed the value and importance of this type of training for businesses. To learn more about how improv can help your organization, check out the corporate training page.