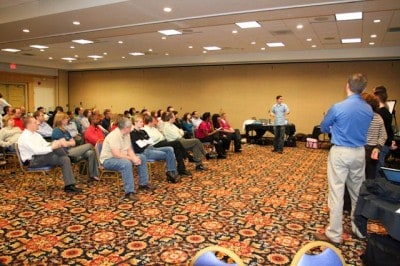 Cincinnati, OH – When asked to lead a training on communication that had to be engaging and include an element of team-building, I knew the perfect tool: improvisation. That's what 80 of my peers and superiors did at a recent off-site we held for our organization.
The training explained, examined and exampled the basics of communication through extemporization. Not only did we go through fundamental communication concepts such as the keys to active listening, but we did it while getting to know each other and while laughing. A lot.
I can't explain it, but there's something about seeing my manager and his peers playing "Bunny Bunny" that makes me smile.
To learn how you can bring a similar training to your organization, check out our communication programs.