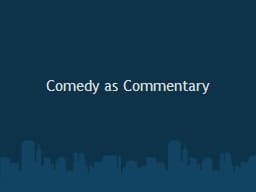 New York, NY – I was recently asked to be a Guest Lecturer in an interesting class at Parsons University: Comedy as Commentary. The class focuses on how comedy serves as commentary on society and current events.
As a guest lecturer, I gave my perspective as a stand-up and improv comedian, answering questions and sharing some tips on performing and generating material.
The class was incredibly responsive and had some great questions. Big thanks to Professor Dault, not only for having me as a lecterur but also for giving students an opportunity to learn that comedy is more than making jokes.
To find out how to bring humor to your university or school, check out our College Humor Programs.