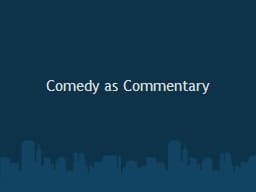 New York, NY – For the 4th time, I was happy to visit the New School in NYC today to be a guest lecture for the Comedy as Commentary class. The class, as I've mentioned before, takes a look at the importance of comedy in providing commentary on what's important in society.
I spent my time with the class answering questions about what it's like to be a stand-up and improv conedian, some of the ins and outs of the industry and where people get material. Given my love for improv, I also got the students up and doing a few exercises themselves.
It was a great time. If you have a class you think would benefit from talking to a stand-up and improv comedian, send us a message and we can try to help you find someone in the area.