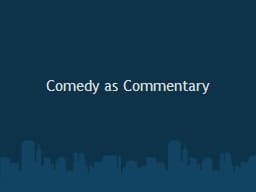 New York, NY – For the third straight year I was asked to be a guest lecturer in the Comedy as Commentary class at Parsons University.
Much the same as past years, I answered questions and provided insights on what it's like to do improv and stand-up comedy. I also spent more time leading a few improv exercises as it's more fun for both me and the students to play some games than lecture the whole time.
Thanks go to the class for their awesome questions and participation and to Professor Dault for having me back.
To find out how to bring humor to your university or school, check out our College Humor Programs.