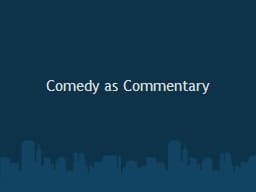 New York, NY – For the second year in a row, I was asked to serve as a Guest Lecturer in the Comedy as Commentary class at Parsons University. The class focuses on how comedy serves as commentary on society and current events.
Much as I did last year, I answered questions and provided insight on what it's like being an improv and stand-up comedian. I also took the class through some basic improv exercises to show them that comedy isn't all that difficult.
Thank you to Professor Dault for having me back and her entire class for the fascinating discussion.
To find out how to bring humor to your university or school, check out our College Humor Programs.