Baton Rouge, LA – For the 3rd time, I visited my brother in Baton Rouge and was a guest lecturer for his Communications class.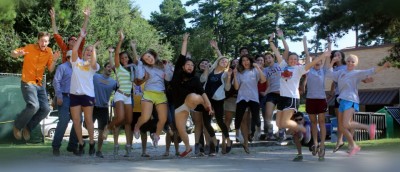 This year we did a 2-class workshop on how to use comedy in communication. The first class covered the theory of comedy and included topics like the Rule of 3s, the McLuhan's tetrad for creating satire, and of course more than one pun. The second class was hands-on improvisation working on the performance element.
Want to learn the basics of comedy? Check out our humor course.