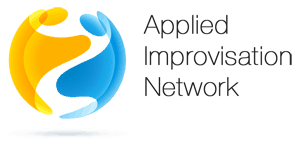 San Francisco, CA — I attended my first AIN (Applied Improvisation Network) World Conference back in 2009. This year, I was able to make it the conference again and, as usual, learned a lot and met a ton of awesome people.
In addition to leading two sessions, a breakout called The 5 Steps to Improvised Problem-Solving and a short keynote on Defining Improvisation, I also amassed a number of new exercises and new ideas, some of which are detailed in my recap post: Insights and Takeaways from AIN Conference 2012.
If you're interested in applied improvisation, you should definitely check out their site, appliedimprov.com. If you're interested in finding out more about problem-solving, check out our posts on problem-solving.