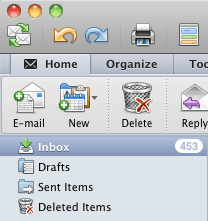 The average corporate employee sends and receives over 100 emails per day. So why would you want to sign-up to a newsletter just to increase your email workload?
Because these 7 newsletter provide a much-needed break from the work week. From learning how to use humor more effectively to just learning something new, these newsletters will help you strategically disengage when going through your inbox.
7 Newsletters You Should Subscribe To
Humor in the Workplace
These newsletters will help you learn how to use humor at work to be more effective.
Humor at Work eZine – Michael Kerr is a Hall of Fame speaker and best-selling author who speaks on humor at work. His ezine shares tips on how to apply humor in the workplace and showcases companies are using humor effectively.
-> Sign Up Here
Laughing Matters eZine – Dr. Joel Goodman is a pioneer in the humor space and runs the Humor Project, which he started in 1977. The ezine is bi-monthly and shares humor quotes, how-tos, and plenty of puns.
-> Sign Up Here
Humor That Works – I can't include a list of newsletters and not include my own. The email arrives monthly, shares updates with what's happening with Humor That Works, often includes contests and special discounts, and provides a laugh or two along the way.
-> Sign Up Here
Learn Something New

These newsletters are great to remind you to take a break from work and have a laugh or learning something new.
Now I Know – The Now I Know newsletter from Dan Lewis shares an interesting piece of trivia, history, or factoid every day. It's well-researched and well-written and helps you learn something new every day.
-> Sign Up Here
Delanceyplace – The daily email from Delanceyplace shares an interesting or noteworthy excerpt or quote from non-fiction books. It's a quick way to learn something new and become a little more knowledgeable.
-> Sign Up Here
Big Think – Big Think is a knowledge forum filled with interesting text and video from some of today's foremost thought leaders on a variety of subjects. Their newsletter contains some of the best content from their website and is sent 2-3 times per week.
-> Sign Up Here