Note: This is a guest post by Rob Lobitz.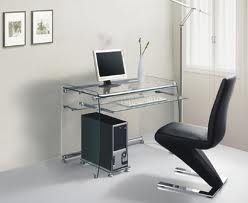 Whether you work at an office, in a cubicle, or in your own home, there's nothing more boring than tromping over to your desk to sit down and plow through whatever work you know you have ahead of you.
The truth is, almost nobody really enjoys boring busywork, but that's exactly the kind of work that needs to get done. I know that when I sit down at my desk to write something, I've usually got my elbow on the desktop, resting my head in my hand and wishing I was already finished.
Computer desks just really aren't all that fun when you get down to it, so it takes some ingenuity to make your workspace one that you can enjoy (and I'm not talking about just adding a comic a day calendar to it).
When you can laugh as easily as you can get things done in your workspace, you'll find that you're infinitely more productive. Especially if it's somewhere that you spend a lot of time, like long work hours, you need to have a way to let off steam or entertain yourself for short breaks.
Your computer desk should be a place where you can have fun, not just feel like you need to be chained to it. The best way to do that is by customizing it with things that can make you laugh and smile. I, personally, have one of those tiny basketball hoops over my waste bin (along with a small foam basketball, because I don't always have paper balls to toss).
If you want to get a laugh out of your coworkers (and your workspace allows for it) then put a whiteboard up in your workspace with a magnetic dry erase pen and start some work related word games for your coworkers as they pass by.
Finding joy and humor where you work is the fastest way to make the time fly by and make the workload just a little bit lighter.
Rob Lobitz is a dude who writes.