We've delivered over 500 events to over 40,000 people through our award-winning, Tweet-inspiring, change-inducing workshops. Each workshop is:
Intensely practical. The content is designed to be relevant to your work environment.
Action-oriented. You walk away knowing exactly what to do next.
Research-driven. This isn't a hypothetical discussion, it's what actually works.
Experiential. You not only learn the material, you get a chance to practice it.
Fun. Because life is too short for boring workshops.
Humor in the Workplace Training
The average person will work over 90,000 hours in their lifetime. We believe you should make it fun. When you do, you'll not only see an increase in engagement, you'll also get better results. Our programs are designed to improve a specific skill of work using one of the most effective tools we humans have: humor.
Stress Less: An Action Guide to Managing Stress, Increasing Productivity, and Getting More Done

It doesn't matter how good your productivity system is if you're dead. Or if you feel like death; if you're worn out, burned out, stressed out. This workshop teaches you how to manage your stress to increase productivity and get more done.
Engineering Creativity: Coloring Outside the Lines to Think Inside the Box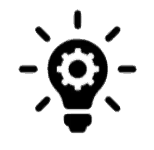 Most people think creativity is some type of elusive muse that only visits the chosen few. The reality is that thinking creatively involves structure, process, and hard work. This workshop teaches you how to engineer innovative solutions to the challenges you face today.
Mastering Office Communication: How to Communicate with Anyone at Any Time

The average person spends 80% of their time in some form of communication: emails, meetings, presentations, small talk, phone calls, text messages, snapchats, and more. But just because we communicate frequently it doesn't mean we do it well. This workshop teaches you how to communicate with anyone at any time.
Managing Humans: How to Build, Maintain, and Lead Effective Teams

Humans are the hardest resource there is to manage. They can't be programmed and they have "emotions" and "feelings." This workshop teaches you how to build the right team, maintain a positive working environment, and lead that team toward better results.
Intentional Leadership: How to Lead Up, Across and Down
We live in a Volatile, Uncertain, Complex and Ambiguous world. Today's

leaders have to be adept at thinking on their feet, leveraging their team's strengths, and confidently leading through change. This engaging and interactive program will teach you the principles of what it means to lead in today's VUCA world.
Humor That Works Master Class

83% of Americans are stressed out and 55% of Americans are unsatisfied with their jobs. Luckily, people who use humor at work are more productive, less stressed, and happier. This workshop covers the basics of how you can use humor in the workplace to get better results while having more fun.