Productive To-Do List
Completed 4 things in quick succession? You're the master of Getting Things Done.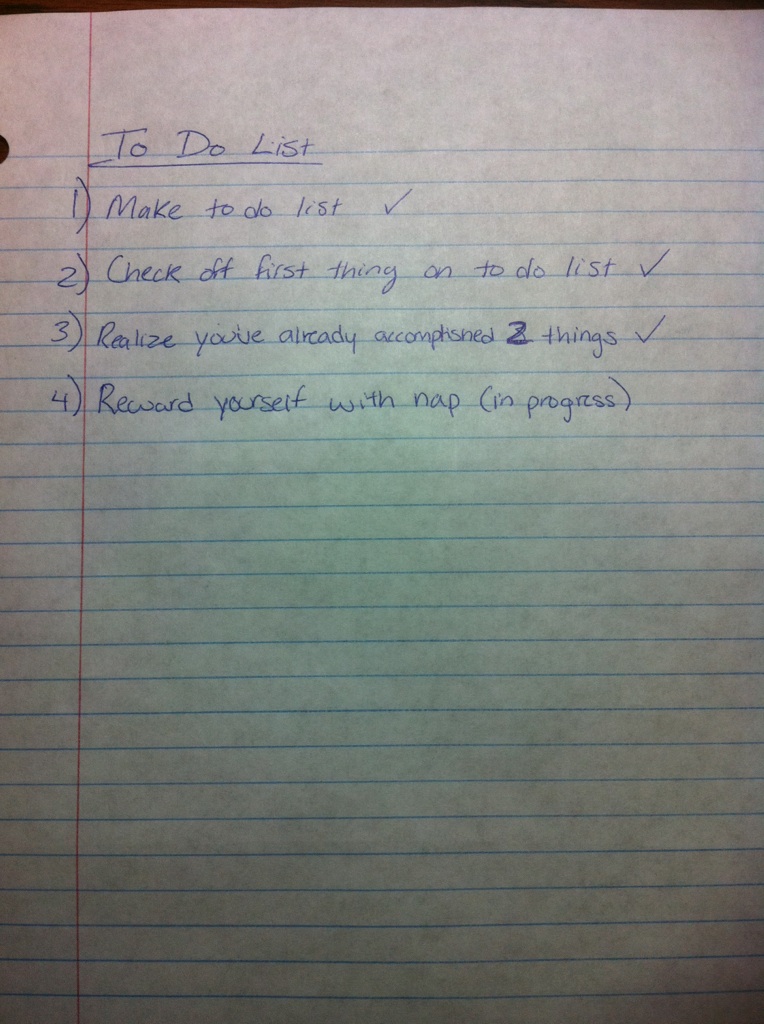 (from reddit)
Want More Humor?
Join over 3,000 monthly readers and get a dose of humor delivered to your inbox (plus you'll receive a free PDF of 50 Ways to Use Humor at Work).