Those who attended the Humor MAP Breakout Session were able to submit a caption for a New Yorker cartoon. The finalists are shown below.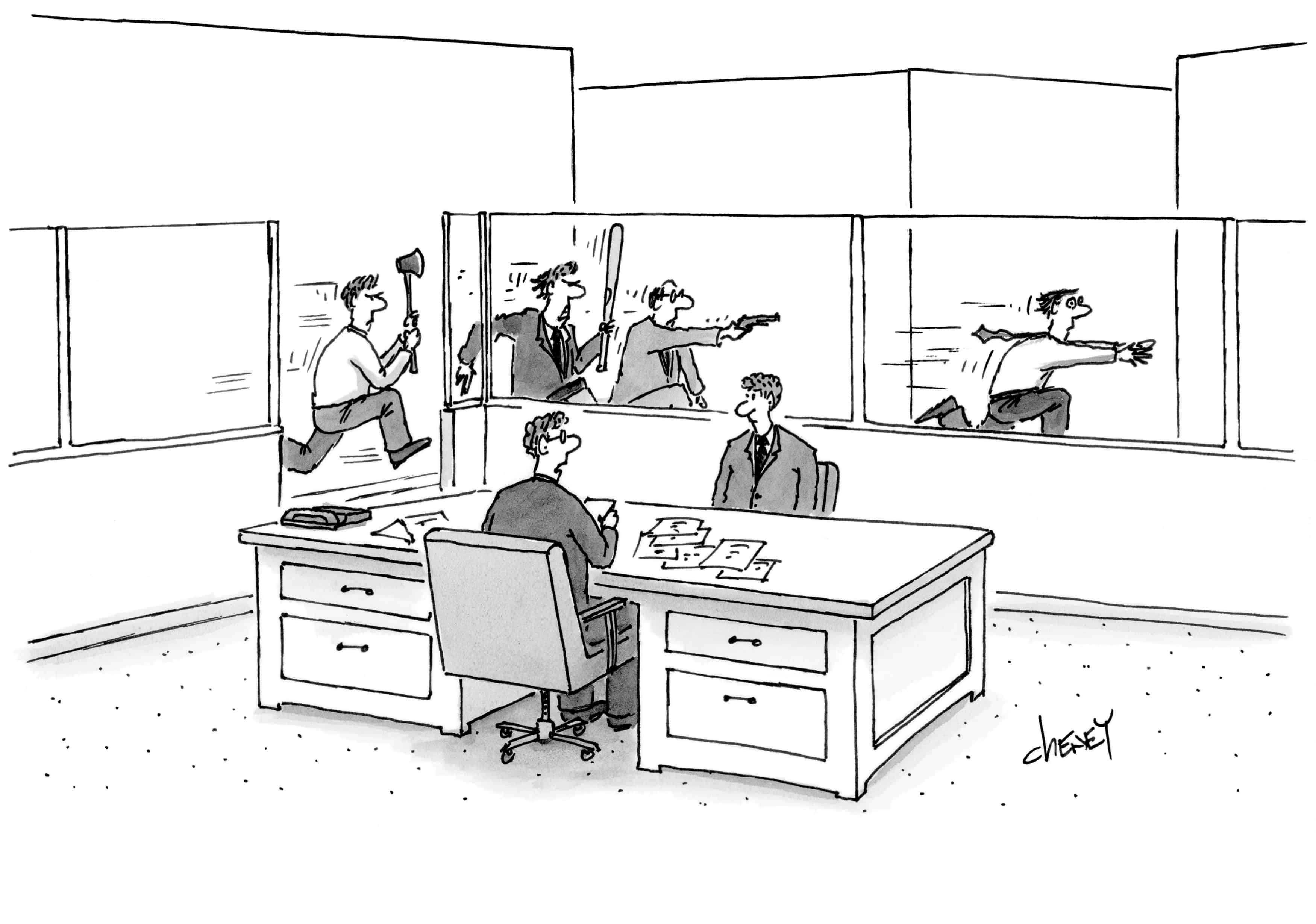 WINNER: "Him? He's the messenger."
Finalists:
"Him? He's the messenger."
"We're looking to round out our team… do you know Krav Maga?"
"As you can see, we like to have fun in the workplace."
"You've heard the phrase 'mob mentality,' right?"
"Why do you think you have a problem focusing at work?"
There were a lot of great suggestions (including one of my favorites: "They just found out he's a Michigan grad.") and a few that were similar to each other (e.g. "A PM position has just become available." and "Actually we will have a position open up very soon.").
Overall my biggest takeaway is that Nationwide IT Project Management Professionals are a very humorous bunch!
See all of the entries here.