Humor That Works University Programs
As a college speaker and trainer, I've worked with some of the biggest (and smallest) universities in the United States, teaching students, staff, and professors key skills to ensure success in college and beyond.
My University Topics include some of the same topics I train at Fortune 500 companies and fast-rising startups, but also topics specifically tailored for the college demographic. They are also highly interactive and experiential, so your student body, organization, or class, not only learns something new, they also get to know their fellow students.
College Speaking Topics
Do Something Great: How to Make the Most of your College Career
Find out why the mark of a successful collegiate career doesn't just stay in the classroom, and starts not by doing something great, but just by doing something.
Success Through Stress: Stress Management Techniques for College Students
Learn how to manage the stress of classes, jobs, and extracurriculars to improve grades, increase productivity, and be happier.
Humor That Works: A College Student's Guide to Using Humor
You're already learning the skills you need to get a job, now find out how humor can help you enjoy that job, both during college and after graduation.
My Experience
My time at The Ohio State University included some of the most informative years of my life. What I learned in the classroom, as an RA, and as the leader of a student organization has been pivotal to my success and happiness since graduating. Along the way,
I graduated Magna Cum Laude with a degree in Computer Science & Engineering.
I was a Resident Advisor for 2 years and a Resident Manager for 1.
I co-founded a student group that has become one of the most popular organizations on campus.
Freshman year I built a robot named Mordechai.
My University Programs are my way of improving the college experience the best way I know how: by creating engaging, educational, and entertaining trainings that teach college students, staff, and educators important skills needed to succeed in college and beyond.
What Clients are Saying

I literally felt like I was learning something new with everything he said. I feel like he made my brain work in ways I had never used it before. It was crazy how he made everything he explained so easy to understand.

Andrew has an amazing program which he makes even more outstanding through customization. Andrew always followed up as he said he would, he delivered a great product, and he made my life more fun while working on this project.

The presentation really hit the nail on the head. I liked the exercises he made us do because now I think I'm more comfortable with the other students.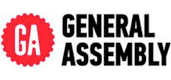 I thought the exercises were fun and interactive, and there were clear applications to real life situations. Overall, I was surprised at how much I enjoyed the program.
Join hundreds of organizations who have worked with me, including:
Client Resources
Speaking Kit
Speaker Introduction
What to Expect
Getting the Most from Your Speaker