We've gathered some of the world's most renowned corporate humorists to serve as our panel of judges to select the award winners. Through our profile series, we'll learn a little more about each one.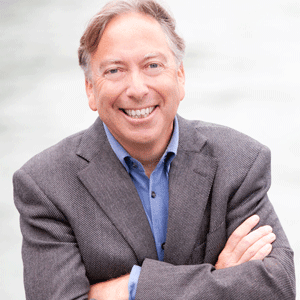 What is your name?
Mike Kerr
What are you best known for?
Using humor in leadership roles and within a workplace setting to build morale, improve communication, inspire innovation & creativity, reduce stress and improve customer service. Everything I write, speak and research about is connected to workplace culture and the role humor plays in building and reflecting an inspiring culture.
How long have you been in the humor space?
13 years.
How did you get started using humor?
I practiced a lot of humor as a senior manager, and got interested in the role of humor at work after seeing firsthand both the benefits of using humor, and what the absence of humor did to to the culture in our organization.
What is one thing you wish everyone knew?
That it's possible to be serious and playful at exactly the same time.
What is your favorite food?
Sushi.
People should contact you if…
They are serious about building a more successful culture that will drive greater success, are experiencing challenges related to morale, stress and workload issues, employee retention and recruitment issues, if they are introducing new values that they need to embed within their organization, or if they have simply lost the mojo in their workplace.
For more information on Mike, check out www.MikeKerr.com.