The 2013 Most Humorous Company Award for Best Corporate Culture goes to… PhotoBiz!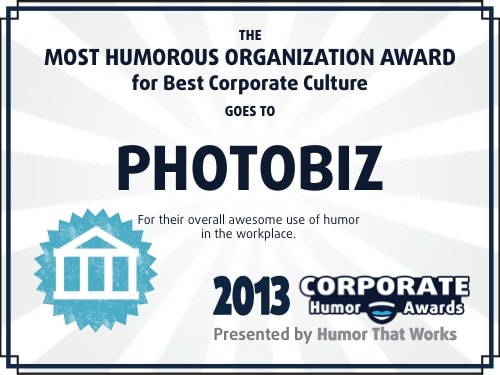 Mike had this to say about PhotoBiz's culture:
"Any workplace that makes use of dance routines and parody videos definitely has a healthy sense of humor." –Mike
Here's the nomination for PhotoBiz:
Organization: PhotoBiz (site)
Submitted by Ellemazing
The corporate culture at PhotoBiz is all about fun. From the life-size figure of George Washington that greets people as they enter the building, to superlative awards given at the holiday party, to an internal blog that hosts Photoshop battles, parody videos, and dance routines, to the a variety of extra perks provided to their employees, PhotoBiz isn't your traditional workplace.
Be sure to check out all of the 2013 Corporate Humor Award Winners.