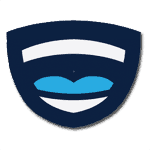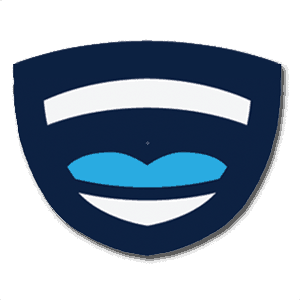 The Best-Selling book on humor at work is now an app!
With 501 Ways to Use Humor, you'll learn how to beat stress, increase productivity, and have fun at work using humor in the workplace, all from the palm of your hand.
You spend 33% of your waking hours at work, shouldn't you enjoy them? By using the ways in this app, you'll not only enjoy your work more, you'll actually do it better. Studies after studies show that humor can:
Improve Communication
Build Relationships
Enhance Problem Solving
Increase Productivity
Improve Health
Screenshots
501 Ways to Use Humor provides quick and easy tips for adding humor to the work you do every day. From presentation tips to team building activities, brainstorming methods to productivity tricks, stress relievers to games you can play while sitting in yet another meeting… this app can help you better enjoy any work environment.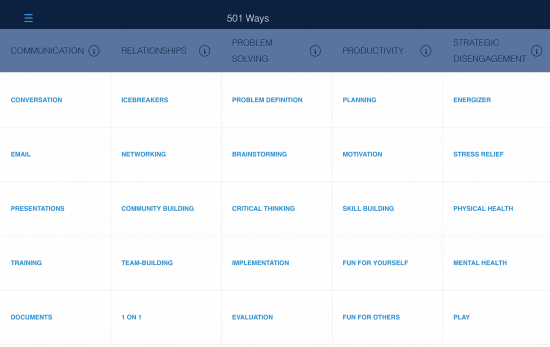 In the app, you'll find:
501 ways you can use humor to improve your work TODAY!
The ability to search for ideas by skill, time, cost, or something completely random.
Proven ideas backed by over 78* sources.
7 references to cake, 6 references to the color orange, and 12 references to zombies.
An interesting factoid about how some Inuit Cultures used battle raps.
*79 to be exact.
But don't just trust our word for it, here's what people are saying about 501 Ways:
"You'd be amazed how quickly and effectively these 501 ways work."
"You will learn and be entertained at the same time. Extremely well written, action oriented, interesting, and hilarious."
"It will have you in stitches while providing valuable information that will be priceless in your workplace."
So what are you waiting for? Download the app and start using humor right now.